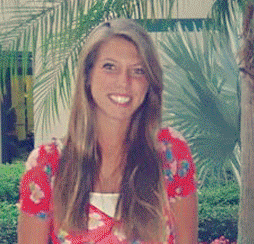 KELSEY LYNN KRAMER was born on October 8, 1994.

She is the daughter of William A. Jr. and Lori A. (Glynn) Kramer, and sister of Kyle W. Kramer. Kelsey grew up in East Nantmeal Township, Chester County, Pennsylvania where she attended Renaissance Academy in Phoenixville from Kindergarten through the 4th grade and then transferred to French Creek Elementary School in the Owen J. Roberts School District.

Kelsey went on to be an active and involved middle schooler prior to High School where she was a junior at Owen J. Roberts High School at the time of her untimely passing.

AN ACTIVE LIFE
Throughout her life, Kelsey was always active, full of wonder and eager to try out new things and activities. During her elementary and middle school years, some of those activities included gymnastics, horseback riding, summer camp at Indian Springs , girl scouts and dance; including tap, ballet, jazz, hip hop and Irish tap dance. When it came to sports, Kelsey gave swimming, lacrosse, snowboarding, and track and field a try before making the decision to focus primarily on Soccer as her sport of choice.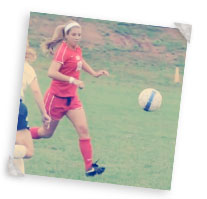 KELSEY'S SPORT OF CHOICE

Kelsey started playing soccer when she was 5 years old, playing for various recreational leagues before advancing to a local travel team. She first played for Coventry Soccer and then transitioned to the Vincent United Jaguars travel team. In soccer, Kelsey always played the position of center back defender where she played for both the varsity team at Owen J. Roberts High School and the Vincent United Jaguars travel team.



A WELL-ROUNDED LIFE


Kelsey also thought it was important to show her independence and so was eager to get a job as soon as she was able to. Over the years, she did babysitting and worked at local restaurants as a server. Her most recent job at Carmines in Downingtown was a new and exciting opportunity for her. She felt very welcomed, enjoyed work and was grateful that the experience allowed her to meet new people. Kelsey also found time to be involved in the community where she was a member of St Thomas More Church as well as participated in community service work including volunteering at homeless shelters and supporting events such as Kick for a Cure, Relay for Life and Alex's Lemonade Stand.




THE THREE S's


Kelsey lived each and every moment of life. She worked very hard to achieve balance in the three major components of her world and her life. She would refer to them as the 3 S's School, Sports & Social. All three were equally important to Kelsey so she made sure that she devoted equal time and effort to ensure that she excelled at all three.


SCHOOL

Kelsey understood and recognized the importance of school and her education. Kelsey was an honor student. She was someone who had set expectations for herself. Kelsey always sought to achieve her personal best. She expected the best from herself and nothing less. At the end of the day, Kelsey believed that she had attained her goal if she had given it her personal best. Kelsey also had set goals for herself. She had planned to attend college and was seriously thinking about becoming a physical therapist and working with children. She had spent a lot of time undergoing physical therapy for sports related injuries over the years and thought this type of career might be right for her.


SPORTS

The second S- Sports- was another key part of her life. In the area of sports, soccer was her passion and primary focus. She was so proud when she made the OJR High School Varsity Soccer team as a freshman. She worked hard and played hard for both OJR High School and her Vincent United Jaguar travel team both on and off the field. Kelsey also was a track and field player for OJR's team where she competed in several events.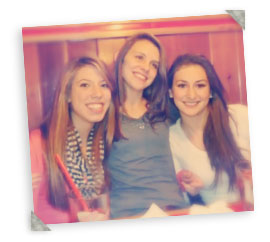 SOCIAL

The final facet and probably the most important for Kelsey was the Social . For Kelsey it was always all about being able to spend time and enjoy her friends. She was a friend to all. Kelsey believed that true friends and friendships were extremely hard to find but at 16, she was blessed with so many friends and friendships from many different peer groups. Kelsey loved life and always made sure that she devoted time each and every day of her life to her friends, enjoying life and being happy.

Her sparkling eyes, extraordinary smile and loving spirit will be sorely missed. Kelsey will always be remembered for living every moment to the fullest and touching so many hearts.